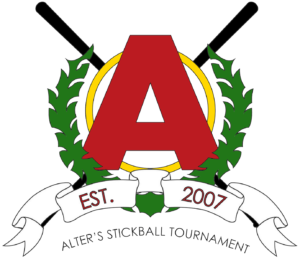 Sunday May 12th, 2019
Encinitas Community Park
425 Santa Fe Drive
San Diego, CA
What We're About
The Alter's Annual Stickball Tournament for the past 10 years has been held each summer on the beautiful front lawn of the Alter household. Young adults from all over the east coast come to play in an exciting competition filled with laughs and competitive spirits. The game of stickball has such a tremendous legacy and we are honored to keep such a game alive today.
This year we decided to take the stickball legacy to the west coast to America's Finest City, San Diego California. The 11th annual tournament will be held at Encinitas Community Park in Encinitas California.
More importantly the Tournament is a way to donate towards a great cause: "Homes for Our Troops." "Homes for Our Troops (HFOT) is a privately funded 501(c) (3) nonprofit organization building specially adapted, mortgage-free homes nationwide for the most severely injured Veterans from Iraq and Afghanistan."
We have had the honor to see our contributions have a direct impact on those that have served our nation proudly and honorably. This Tournament is a special way to say thank you to all that have served and continue to serve this great nation
Donate
To Donate directly to Homes for Our Troops you can go to their website here. If you want to donate through the Alter's Stickball Tournament, where the proceeds go towards Homes for Our Troops, please select a donation value below!
Donate to Homes For Our Troops
You can also write a check payable to "Homes for Our Troops" and drop it off on June 11th or contact the Alter's below and let them know.